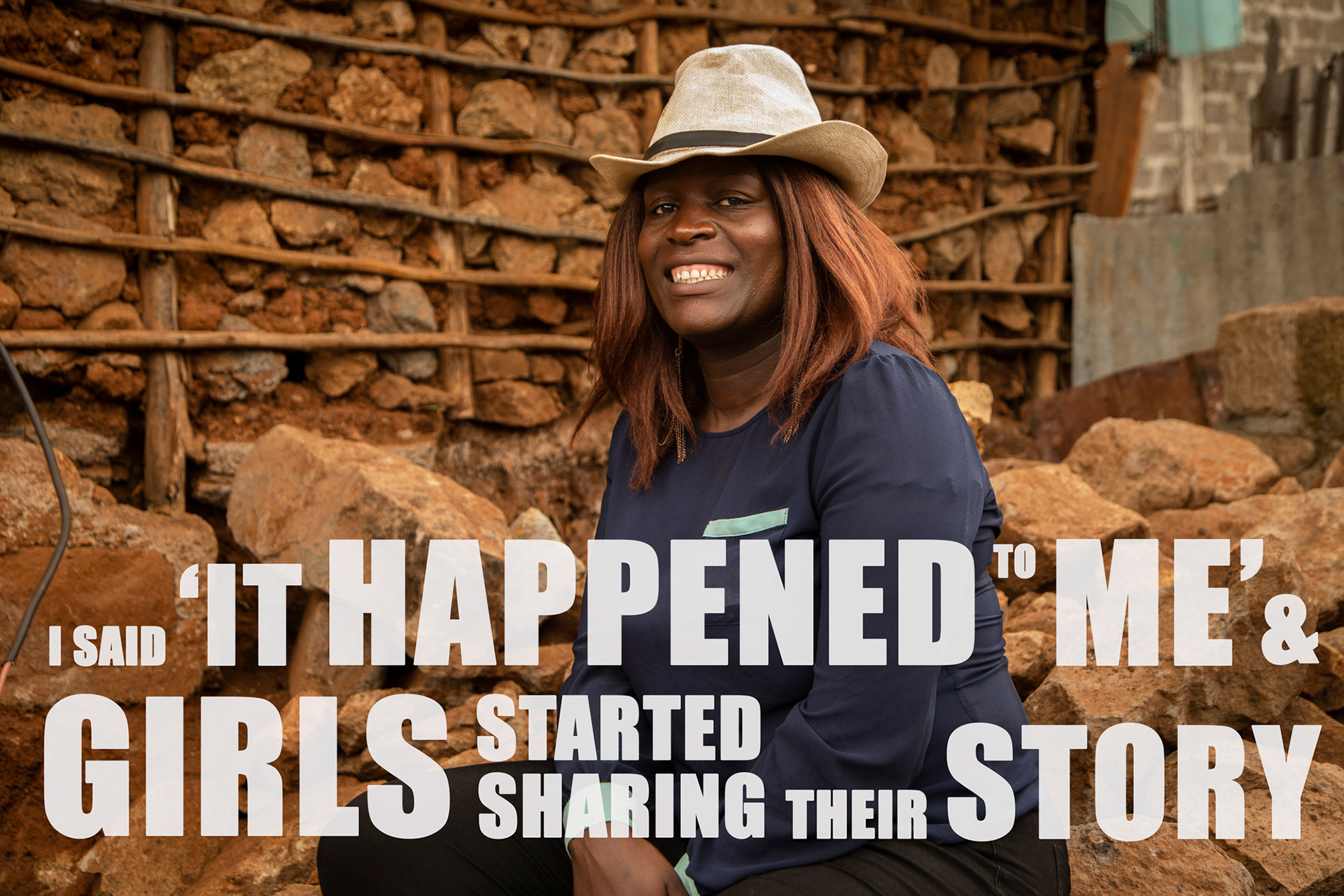 "I work with young women. Young mothers, vulnerable ones. Because once I was vulnerable. So that is what motivates me to work with these women. […] It doesn't matter what time, what age, I'll come out and help you. I do it because I love what I'm doing." 
Editar Ochieng
Editar Ochieng is a
feminist activist
who defends women's rights in Kibera urban settlement,
Kenya
, and around the world. She fights
sexual and gender based violence
(SGBV) by creating awareness within the government, advocating for the recognition of SGBV as a national disaster and for the implementation of appropriate policies. Being a SGBV survivor at 16 years also inspired her HRD work, which she started when she was 21 years old. As the
founder of Feminist for Peace
, Rights and Justice Centre she brought survivors together to work together to save the Kibera community from different forms of violence. The Centre supports the community in Kibera in understanding their rights and accessing justice. Editar is an authentic, courageous and transformational leader. As a proud and radical intersectional feminist, she doesn't apologize for challenging power dynamics and patriarchal systems that oppresses women systematically.
"being in the field for almost ten years, it has been amazing because every day we manage to get different results and they are very positive results."
Editar Ocheing