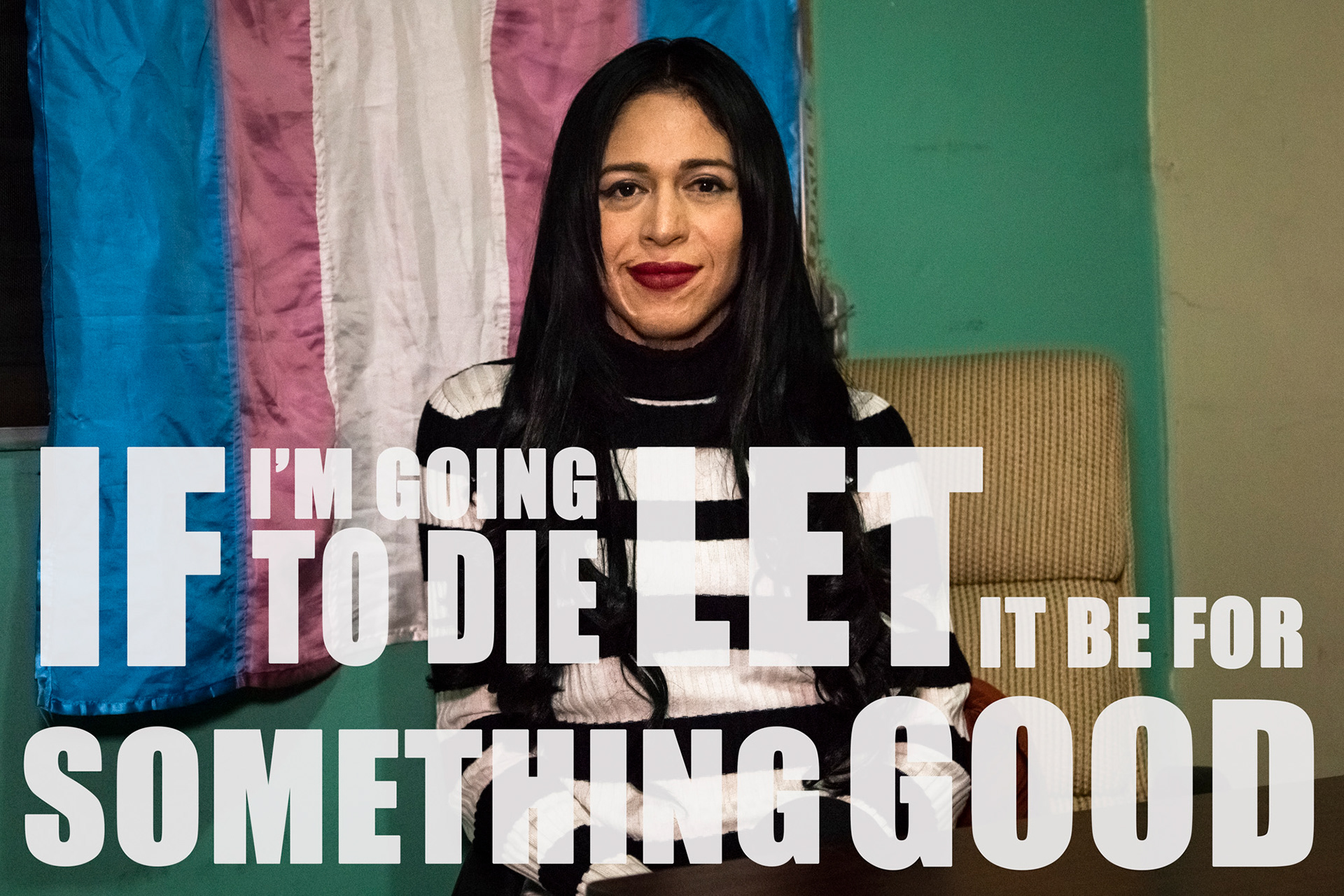 Nallely Paola is a member of Arcoiris, a group of
LGBT+ human rights defenders
in
Honduras
. In recent years the organisation has faced mounting threats and attacks, including the murder of 6 of its members, sexual violence and relentless public abuse and stigmatisation, making Honduras one of the most dangerous countries in the world to be an LGBT+ activist. 
Since 2009 at least 325 LGBT people, mainly trans women, have been killed in Honduras. Those who survive seldom report it for fear of the consequences as they continue to receive
death threats
and harassment. Research shows that at least 60% of the hate crimes are carried out by the armed forces.
Impunity
rates in the cases that are reported is 98%. 
"I'm here as an example to many other trans women and I'm here because I give a voice to those who cannot speak"
Nallely Paola 
"If I'm going to die, let it be for something good so people can say I died because I fought for what was mine"  
Nallely Paola